Please note that registration can only be done by WRO National Organizers and
by the coaches of the by the WRO National Organizers selected teams.
All Registration Fees include:
Accommodation & food
WRO Hotel stay for 3 nights in double/ triple /quad rooms
16th – 19th September 2020
Breakfast will be served in the hotels, lunch at the venue and dinner in different locations.
—————–
Bus Transfer service
16th September: Milano Malpensa, Milano Linate or Bergamo Airport to WRO Hotel
16th to 19th September: WRO Hotel to Venue, Venue to activities and back to WRO Hotel.
19th September: Venue to Milano Malpensa, Milano Linate or Bergamo Airport
—————–
Friendship Activity for everyone:
16th September: Dinner in a typical italian restaurant in the main square
18th September: Friendship Party

Friendship Challenge for Participants
17th September: Treasure Hunt (teams divided by category and age group)
18th September ONLY FOR WEDO TEAMS: Friendship activity at Parco dell'Acqua
Friendship Programme for National Organizer, Coach, Judges, Parents, Followers

Touristic Program that includes:
17th September:
City Tour or
Museum Visit or
Transfer to Fashion Outlet (Fidenza Village or Franciacorta Outlet)
18th September:
Transfer to Fashion Outlet (Fidenza Village or Franciacorta Outlet)
Visit of Parco dell'Acqua sostainable project (were WEDO activity will take place)
National Organizer,
Participants,
Coaches
330 €
Hotels in Brescia
All hotels for WRO Hotels are located in the city of Brescia, very well connected thanks to an efficient public transporting system.
If you choose to arrive 15th September or earlier, we recommend you to book a hotel in Brescia yourself as we do not offer bus transfer to Brescia on the 15th September.
We collaborate with the best hotels in Brescia. In order to optimize the use of hotel rooms we
will allocate rooms and hotels to national delegation with their teams and guests. The rooms that will be given are mostly double/twin rooms, some triple and few quadruple rooms. Breakfast will be served in the hotel (three-star hotels and four-star hotels).
Transfer by bus to venue and activities will be organized every day.
Airport and transfer information
We provide an airport – hotel/accommodation – airport return transfer for every participant who arrives on Wednesday (16th of September) and leaves on Saturday (19th of September).
The distances from Brescia to the Milan's airports are:
Milano Malpensa Airport (MXP): 140 km (80 min).
Milano Linate Airport (LIN): 86 km (50 min)
Bergamo Orio al Serio Airport (BGY): 50 km (35min)
WRO volunteers will wait for the visitors at the arrival hall of the airports and will arrange the transfer.
San Filippo Sports Hall
Wonderful structure in a single vault of lamitated wood and an idle location next to city center will host this event. The tiered seating will allow everybody to watch the REGULAR challenges and its open space will accomodate the OPEN booth, the exibition stalls and the workshops open to the public.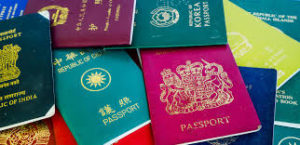 Italy is one of the founder of the Schengen Area. From that time visas and residence permits issued by one of the Member States are valid in all the subscribing nations and visas/residence permits issued by Italian authorities are as a general rule also valid for the entire Schengen Area.
For all participants requesting it a personal invitation letter will be provided with all the details requested by the italian embassies in order to help the visa processing.
For more informations and the location of italian embassy and consulates in your country, follow the button underneath. All informations are provide by the MINISTERO DEGLI ESTERI ITALIANO.